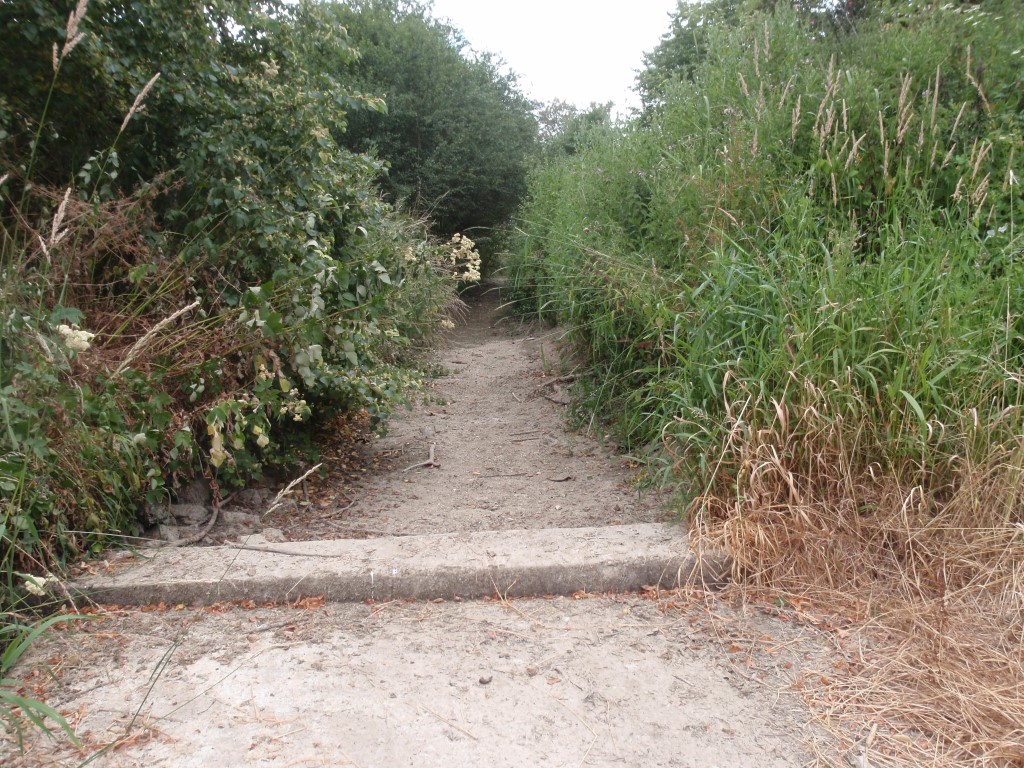 Bourn Brook July 2018
We have today published our River Cam Manifesto to urge everyone to wake up to the fact that all is not well with our rivers.
As the map below from the Environment Agency's report for July 2019 shows, the flow rate in the River Cam flow is now exceptionally low, at just 33% of the long term average.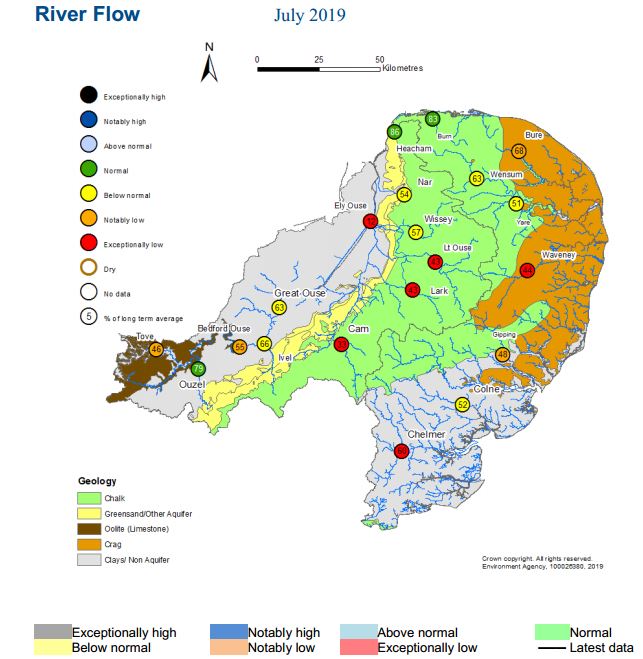 In part this exceptionally low river level is due to low rainfall (agravated by climate change), but it is also due to over abstraction of our precious ground water, which is reaching critically low levels.
We see this because our chalk streams, which are a globally important habitat, are drying up. Even when the stream is not totally dry, the water quality is often "poor" because there is insufficient water flow to dilute the pollution from sewage works, sceptic tanks and agriculture.
Few realise that in an attempt to save them, our chalk streams are being artifically augmented. About 20% of the groundwater that is pumped from our aquifiers is pumped to the head of the chalk streams and allowed to flow down them and ultimately out to sea.   This may disguise the problem, but it is no fix, and ignoring it will ultimately be a disaster for us all when the taps run dry.
The only solution is for us all to take action both personally and politically to save water and save our streams. And to start now. This includes:
Visiting and caring for our threatened streams
All of us using less water
Demanding that the new Local Plan requires all new housing developments to use "grey water" (eg for flushing toilets)
Requiring water companies to dramatically reduce leakage and invest in new reservoirs, natural water catchment and flood prevention
Giving our regulators teeth and the abilty to use them
For more detail read our  River Cam Manifesto
We also recommend the report Chalk Streams in Crisis from the Rivers Trust