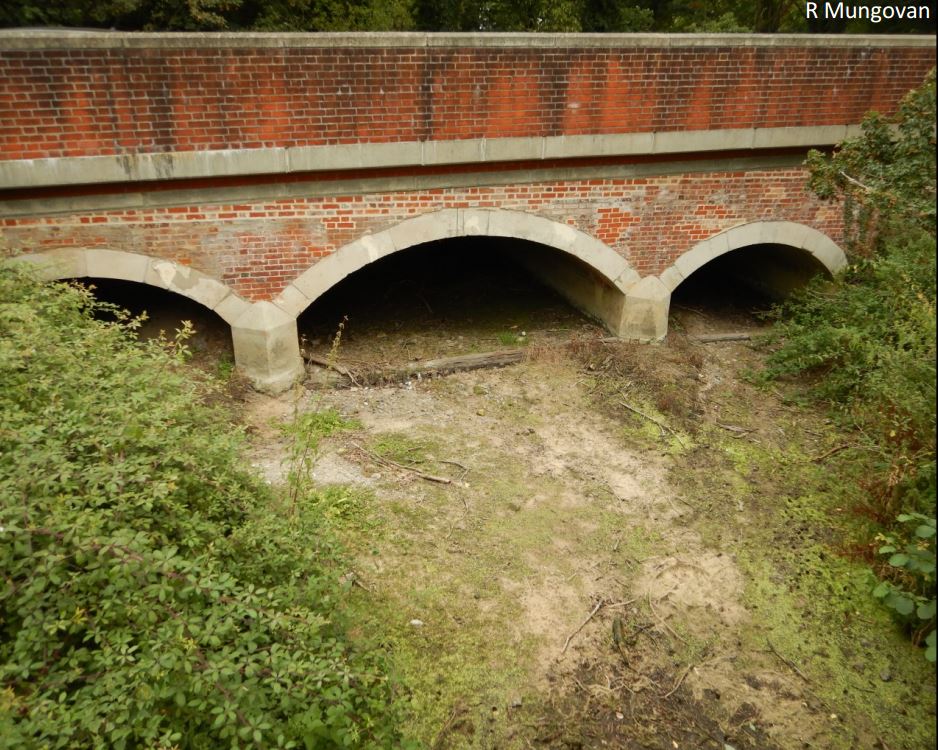 Click here for Water Related Resources
"Water stress" includes flood, drought, low water flows and pollution.
Cambridgeshire is the driest part of Britain yet has an increasing water demand from its expanding its human population. We have an ongoing concern about the quality and quantity of our river water and its flow.
Chalk aquifers have been relentlessly lowered by water abstraction, so that streams no longer run.
In winter it is not uncommon to see the Cam in flood, bearing away silt from our farmland. This is a double loss: both of water and valuable soil.
Our river quality is still classified as 'poor' upstream of Cambridge: Pollutants include nitrates and occasional pesticides from farmland, polycyclic hydrocarbons from industry & road vehicles, and phosphates from untreated sewage.  This is nothing to be proud of.
We believe that as a community of people we can act to mitigate both the DROUGHT and FLOOD extremes in a river catchment.
We cannot alter the rainfall but we can moderate our water use.
We can ensure that winter rainfall is better conserved in aquifers and floodplains, and by having soils and plant communities that retain water better.
We could take water from other geographical areas and recycle more water locally and so conserve our chalk water aquifer, chalk springs and trout streams.
How Cam Valley Forum helps:

People tell us when their streams dry up, or they see something unpleasant in the water. We direct these alerts to the right statutory body, and if appropriate, we take action ourselves to investigate or help resolve the cause.
We keep an eye on the statutory monitoring carried out by the Environment Agency, supplementing it with our own monitoring at suspect locations.  These have included the Cam at Hauxton.
We regularly submit consultation responses on water issues to Anglia Water, The Cambridge Water Company and The Environment Agency. We keep these issues alive in the media.
To report pollution incidents. If you see signs of pollutants being discharged, or having been discharged, into a river or stream call the Environment Agency's free 24 hour hotline: 0800 80 7060 More details here.
Environment Agency catchment data for The Cam and Ely Ouse. This gives detailed information on the health of all the rivers in the Cam catchment.
All the Environment Agency's monthly water situation reports can be seen here
To see if an area is at risk from flooding, see this useful Environment Agency map or click on the picture below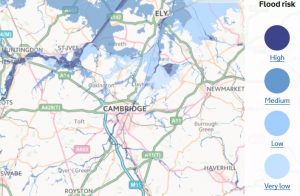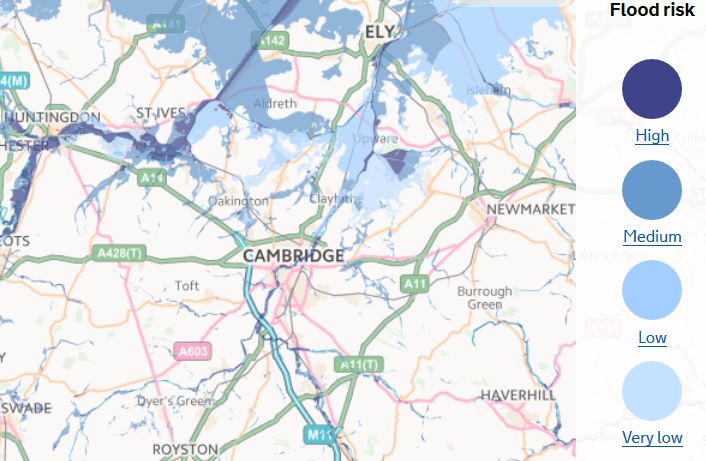 Flood alerts. This useful Environment agency site allows you to input a postcode and see flood warnings and the level of the nearby rivers. For example click on the picture below to see the current river level at Byrons Pool.