As an environmental charity (although too small to be registered with the Charity Commission), Cam Valley Forum is keen to see one or more short stretches of the Cam have a Bathing Water Designation because of the environmental benefits that it will bring. In Cambridge City, we think Sheeps Green is the most likely spot.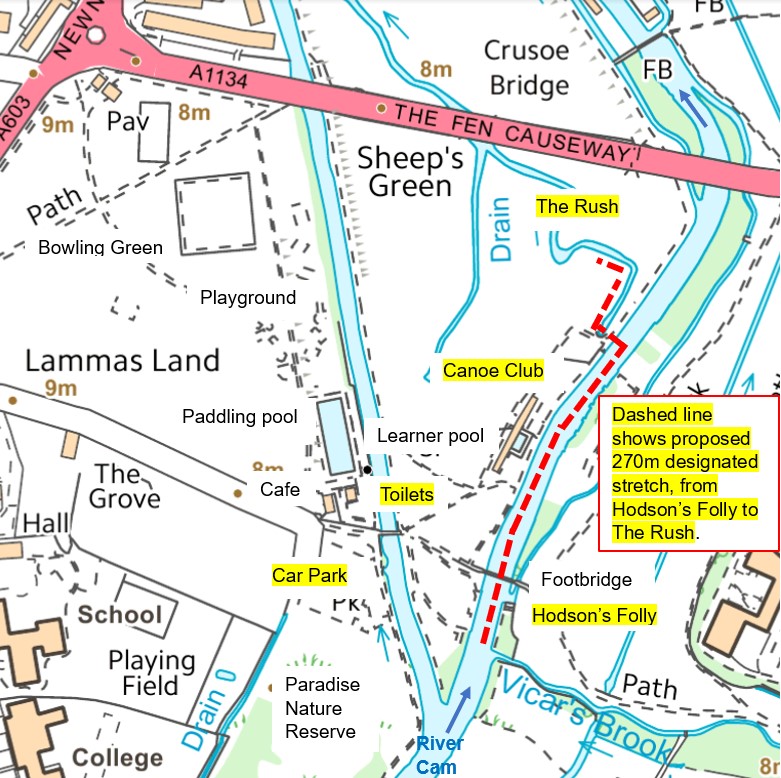 South Cambs District Council are also actively investigating the feasibility of applying, following a council motion from Cllr Pippa Heylings in September 2022. We look forward to hearing what they decide.
Some people have expressed understandable cynicism about whether designation will actually make a difference, so we thought it would be useful to summarise our current understanding of why it is worth the effort.
Bathing Water Designation shines a light on the water quality at a specific site which puts polluters in the spotlight. Many of us, including Friends of the Cam and others have been campaigning about the poor water quality in the Cam for years, with frustratingly little result. However, designation results in official recognition. As we know the resulting water quality will almost certainly be "poor", this will give legal teeth to our demands. This status will be displayed on the Swiminfo website, and at the site.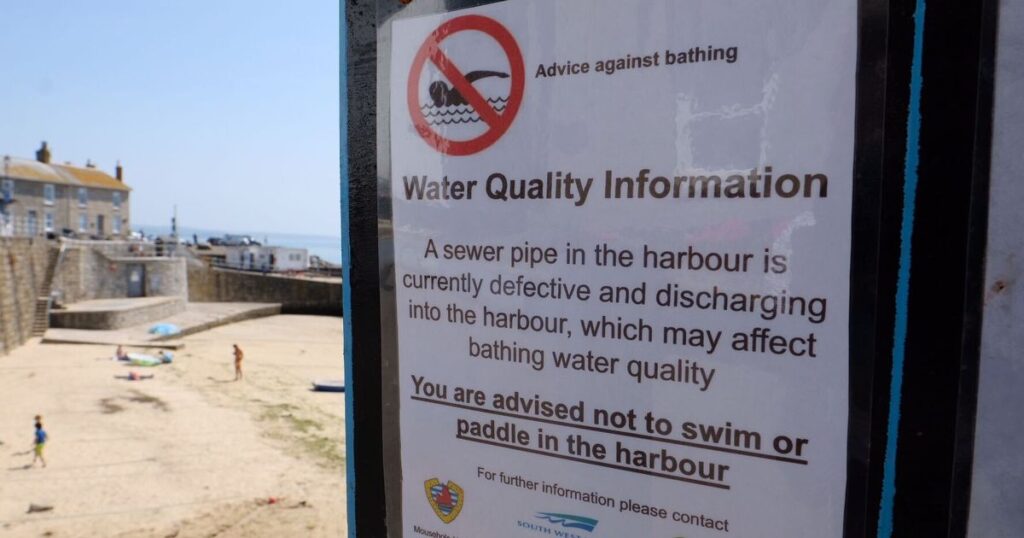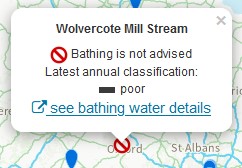 Once designation is granted the Environment Agency will test the water quality throughout the bathing season for Intestinal enterococci and Escherichia coli (E.Coli) Although in Cam Valley Forum we tested every few months in 2021-22 as volunteers, and Anglian Water are testing for us weekly from September 2022-23, the data is often a month or two old by the time we're able to upload it our website. When the Environment Agency undertake testing for a Designated Bathing Water site, they upload the data to the swiminfo website within about a week. This will make it much more useful to those of us that care about the health of the river, and to swimmers deciding whether to swim. For example, here is the data that was displayed for Ikley in Yorkshire, on 26 May 2023. (The river at Ilkley was the first inland site to get Designation)

At the end of the bathing season the designated site will be given a classification of: Excellent, Good, Sufficient or Poor. With our likely designation of "poor", (which we understand would apply for the next year) designation is much more likely to deter, rather than attract new visitors. Ikley have seen no change in the number of swimmers in since designation, despite huge publicity. Swimming will still be allowed, so keen local swimmers will probably continue to swim, but they will be better informed about the level of risk.
Where the designation is "Poor", the Environment agency is legally required to investigate to identify the sources of pollution. Although we're doing what we can, they can do much more. For example, they can do DNA analysis to see if the source is human, animal or birds. Although we strongly suspect that the biggest single source is Haslingfield Sewage Works, this independent expert investigation will be incredibly helpful.
Once the source is identified, the Environment Agency will require improvements to be made to clean up. As part of the bizarrely complicated mechanism that regulates the water industry, this releases the OfWat funding that allows the work to be done. Robin Price Director of Quality and Environment for Anglian Water tells us: "Formal designation of a bathing water stretch provides us with a 'driver' for investment under the Water Industry National Environment Programme (WINEP) – our five-year environmental investment plan – which, if accepted by the Environment Agency should mean that Ofwat grant us the funding. This investment could include the installation of disinfection at the treatment works and/or improvements to any storm overflows in the area upstream of the bathing water."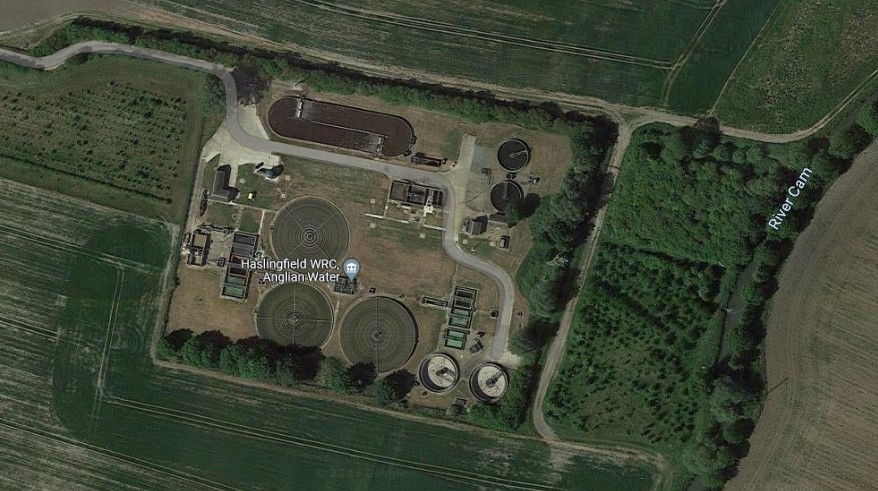 He continued "Please feel free to report that you have Anglian Water's full support of the application, and that we will be happy to provide a letter of support to Defra at the appropriate moment"
In summary: Designation is no panacea, and we won't see instant results, but, as at Ilkley it will help improve the water quality, which is something we've all been campaigning for.

This is why we've decided that its worth trying to get bathing water designation for at least Sheep's Green. We are liasing with South Cambs District Council, and Cambridge City Council about this.
To apply, the application will need to show that there is local support, so we are planning to do a formal consultation later in the summer. It will also need to show evidence that the site is currently well used by swimmers, so we will be counting the number of swimmers using Sheep's Green during the peak swimming season.
If you would like to help with this, do get in touch with us info@camvalleyforum.uk