On Thursday 10th August, the Cam Valley Forum team had a glorious afternoon at Sheep's Green, and counted 237 bathers over the busiest four hours.
This is way higher than Defra's requirement* to show a minimum of 100 "bathers" per day over the 2 busiest days of the summer. Nevertheless, the river never felt at all crowded.
Typically, at any one time, there were 2-10 swimmers in the river, and a similar number of small children paddling in The Rush. It was a warm day at ~26C, but after weeks of cold weather, the water was still cool at ~14C, so few stayed in longer than a few minutes. The river never felt busy.
(For those interested in the maths… if a site had an average of 5 bathers in the water at any one time, each staying in 5 minutes, that would result in 60 bathers / hour, or 240 bathers over 4 hours)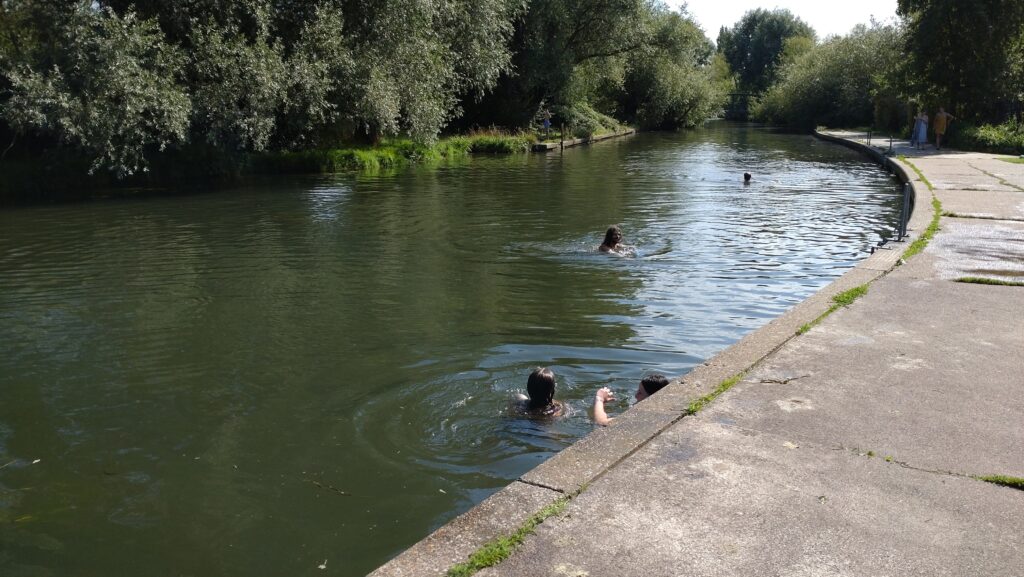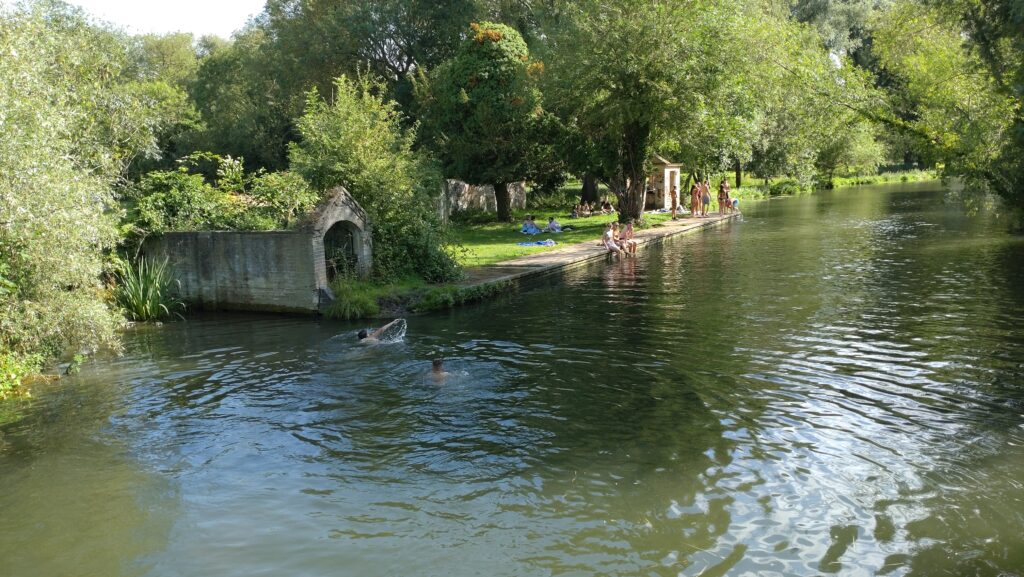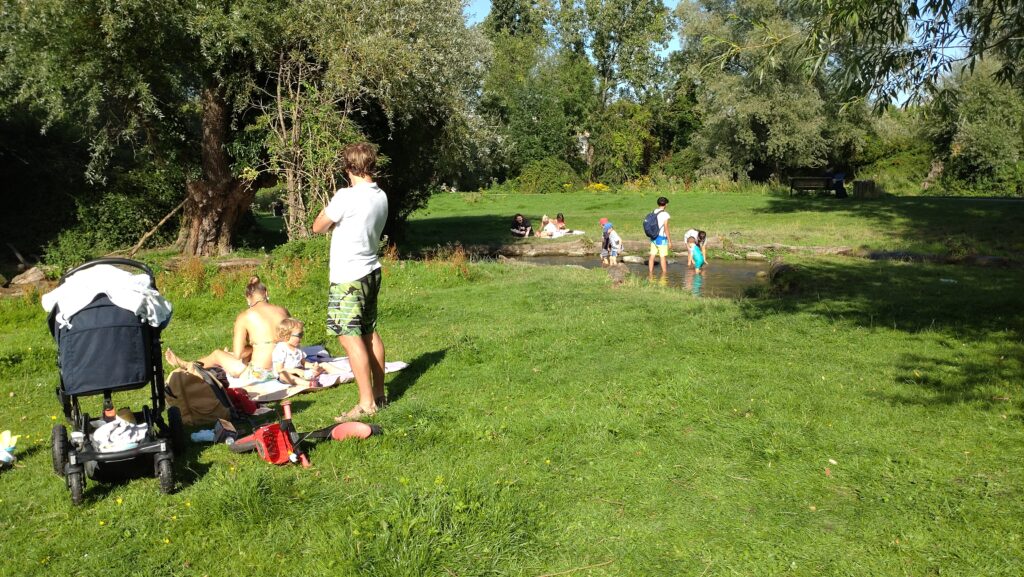 Swimming in the river gives so much pleasure: Small children and their parents picnic and play by The Rush. Adults and older kids swim from the Canoe Club quayside, while the teenagers gather at Hodson's Folly, socialising and swimming.
Here are a few of the voices from the afternoon.
"Do user surveys on 2 days during the bathing season to count the number of people bathing.… Do your user surveys for up to 4 hours at the busiest times of day. The 4 hours can be consecutive but do not need to be. For example, you can survey the site for an hour at a time at different times throughout the day, or survey the site for 4 hours in one go. Defra will use your surveys to calculate the average daily number of bathers"
We did our user survey in accordance with this, counting in four, 1 hour sessions between 12:30 and 16:50 on 10 August 2023.
We hope to do another count, later in the bathing season. Let us know if you'd like to help.
Our Consultation: if you haven't yet done so, please respond to our consultation here and/or come to our Consultation Event 6pm Tuesday 29 August, in Newnham Sports and Social Club.