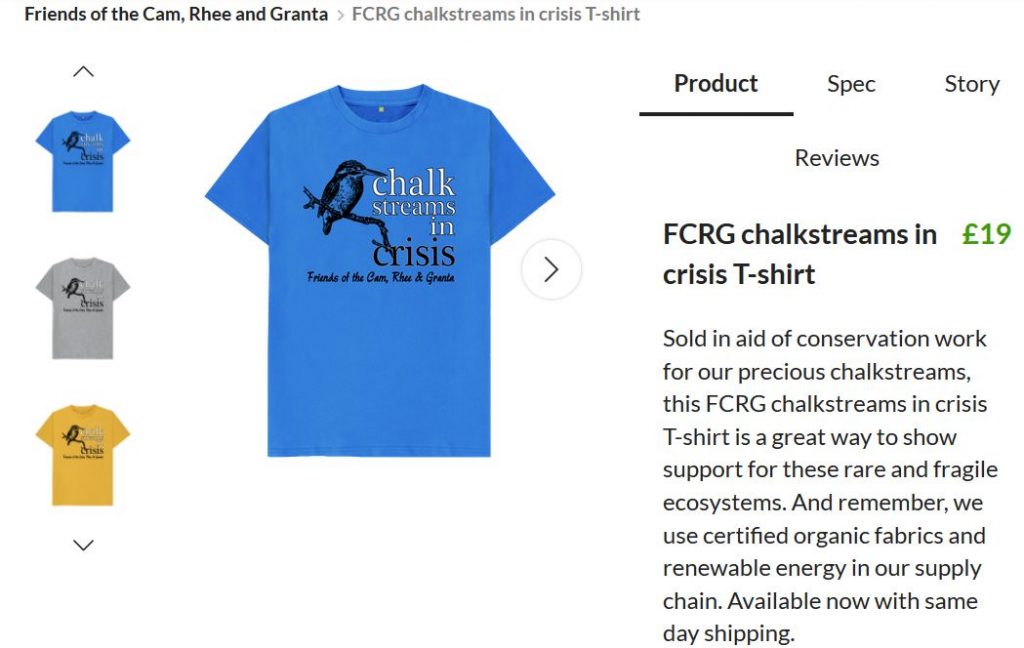 Cam Valley Forum has linked itself to the wider campaign for 'Chalk streams in Crisis'. They now sell T-shirts for any "Friends of the Cam, Rhee and Granta" These are produced in a range of colours and are of certified organic fabrics.
see  https://forq.teemill.com/product/fcrg-chalkstreams-in-crisis-t-shirt/
Any T-shirt sale profits will be used in aid of conservation work on chalkstreams in our region.