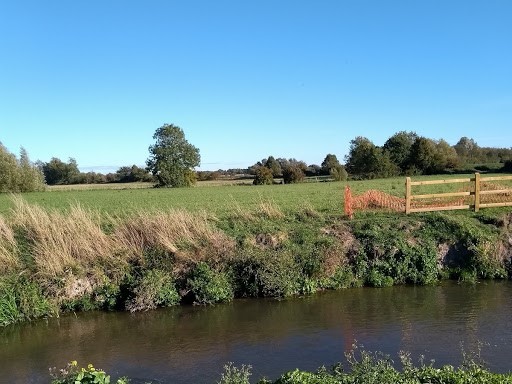 NW corner of proposed gravel quarry and waste site (c) Mike Foley

Astonishingly, there's a proposal to extract 1 million m3 of gravel from the delightful meadows of Rectory Farm between Haslingfield and Hauxton, then turn the resulting hole into a waste dump.  The proposed site is only a few meters from the river.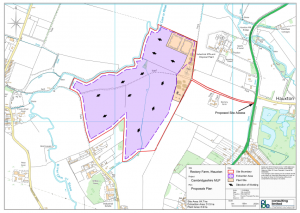 This is a bad idea on so many grounds:
The process will inevitably contaminate the river Cam,
There will be 100-140 of lorry movements a day coming in and out of the site onto the busy A10, carrying gravel and waste to and fro.
Dust, noise and smell will afflict Haslingfield, Harston and Hauxton.
It will adversely affect biodiversity and wildlife on this important and beautiful spot
It will destroy a popular public bridleway that's also a proposed greenway route.
We will be joining Hauxton Parish council in vigorously opposing it
Whilst there is as yet no public consultation (that will take place in Spring 2019), anyone concerned can send objections to planningpolicy@peterborough.gov.uk before 31 October 2018.
(17/9/2018)
You can download the applicant's description of the project here
You can see Hauxton Parish Council's comments here, the first of which is dated 17/9/18