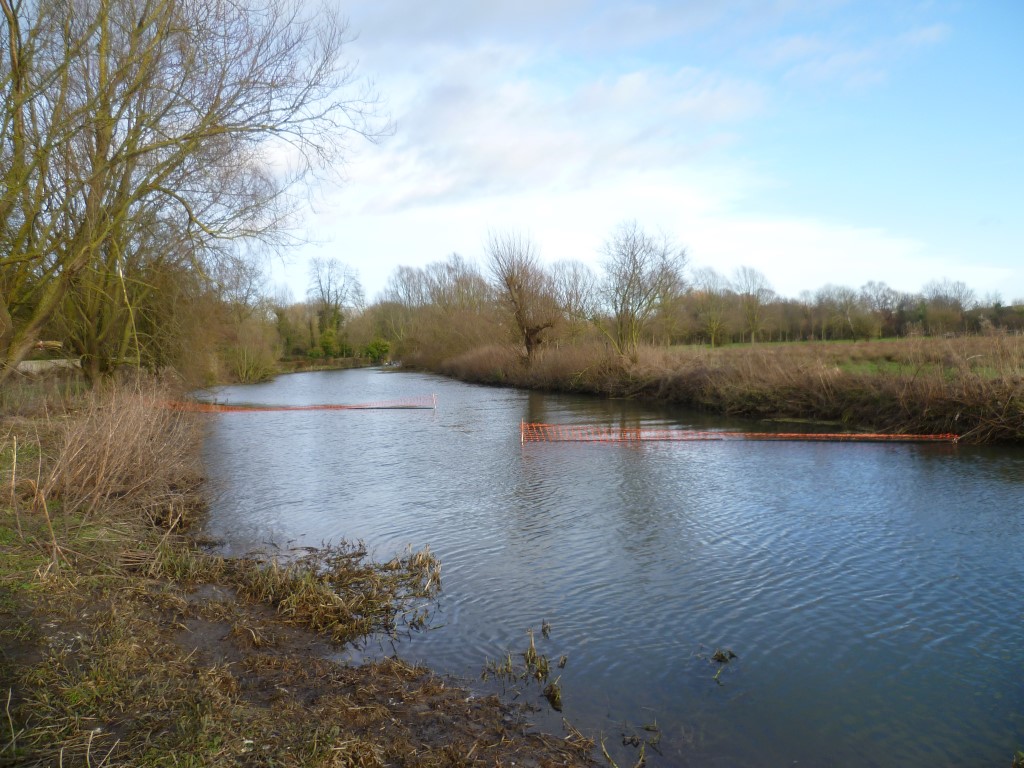 In preparation for the treeworks, Cam Valley Forum and Cambridge Canoe Club have installed Cam Conservators' chicane boom system. This is in the same position as Cam Conservators installed it last year, between the River Bank club and Grantchester Meadows.
These booms are designed to catch Floating Pennywort that is released during the treeworks. Ideally the debris will all be channelled to the West bank where it can easily be removed from the bank with rakes, or by the canoe club from the water.  We hope to keep it in place as long as possible, but if it starts to cause a problem when river traffic increases after Easter, please let us know and we will remove it.
We need volunteers to join us in helping keep it (and the rest of the upper Cam) clear of Floating Pennywort, so if you would like to help, do register here.
Given the link between Floating Pennywort infestation and climate change (warming increases the growing season), we are quietly pleased how much of the job was human-powered.
The booms were taken to the river bank by specially adapted bike trailer…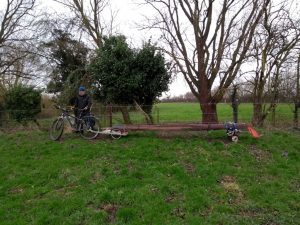 Then towed up the river….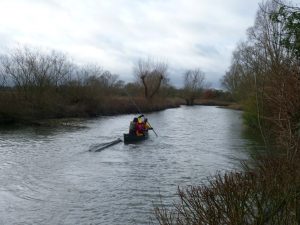 and installed.