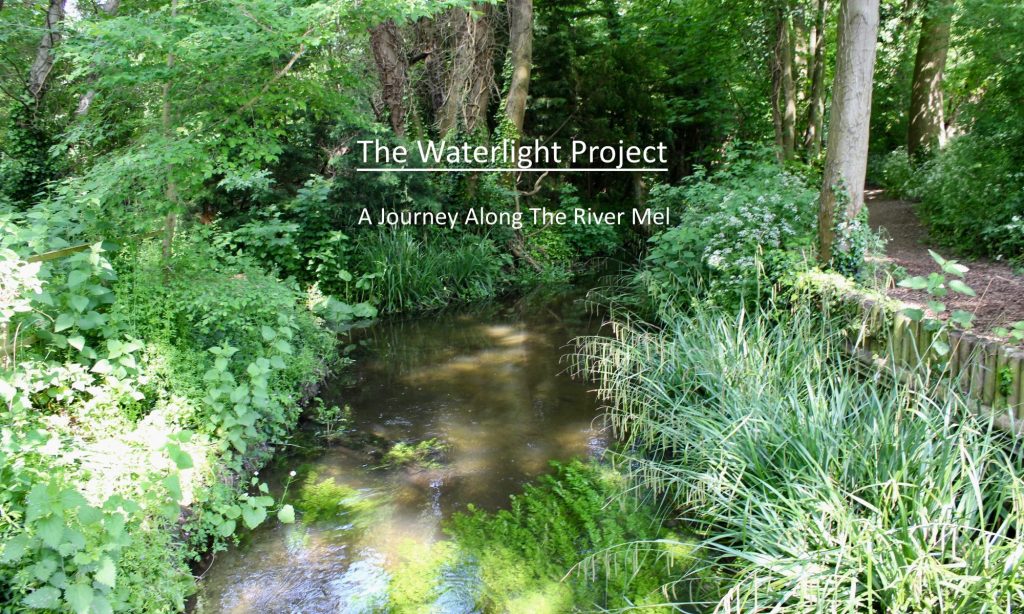 Photo (C) Yvonne Chamberlain

This website  is a project of our friends in the River Mel Restoration Group.
Waterlight was inspired by a chalk stream in Cambridgeshire. It began as a collaboration between poet and writer Clare Crossman and filmmaker James Murray-White, and the project team has now grown to include local expert Bruce Huett. 
Do have a look at their lovely website, and do contact them to share your stories of the River Mel