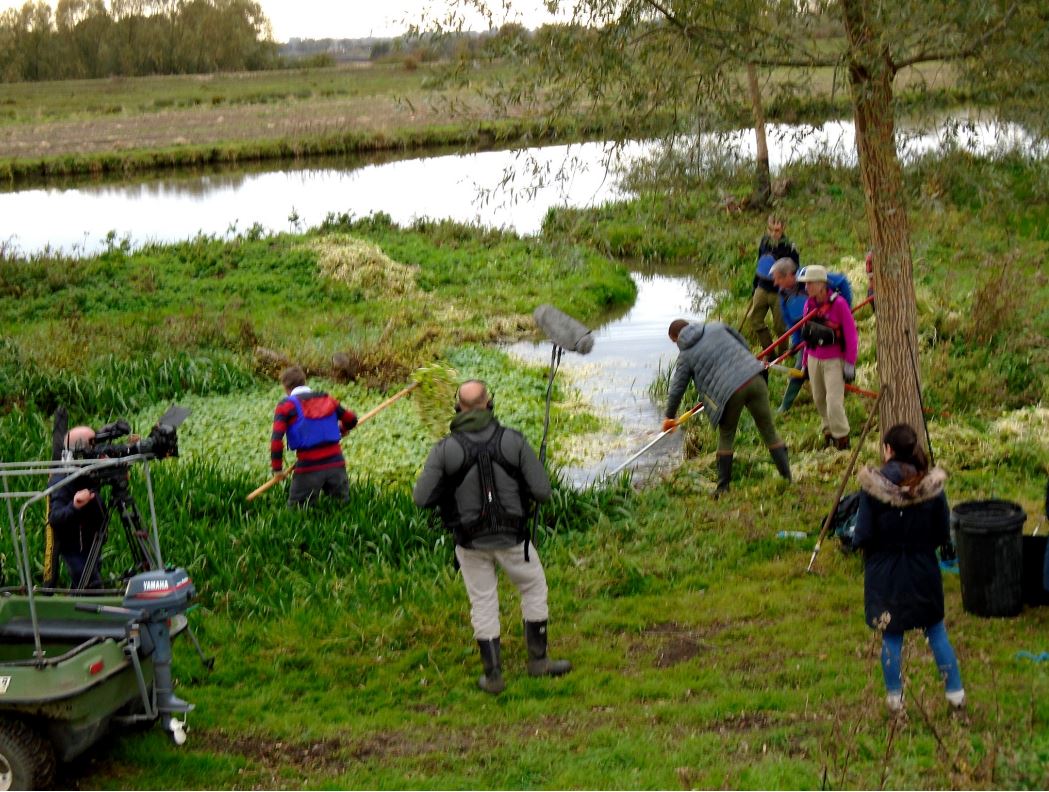 Our fight against Floating Pennywort has come to the attention of BBC Countryfile. On 25th October they filmed us at Kingfishers Bridge nature reserve showing their presenter (Sean Fletcher) how we tackle Floating Pennywort
The film Director, Jo, has came up with  an entertaining and informative story line, shown on BBC 1 5:30pm on Sunday 18th November.  It's available on iplayer  until mid december 2018 here. Our bit starts 15minutes in.
The same episode  features Kingfishers Bridge's Water buffalo, Donald  and Dumbo, who're also getting stuck in helping protect Kingfishers Bridge from the Pennywort ….  We think Donald might be the true star of the show!